Introduction to Emerging Markets Online
Emerging Markets Online is an independent market research and consulting firm focused on market trends and opportunities in biodiesel, renewable diesel, sustainable aviation fuels, low carbon fuels, integrated biorefining, and feedstock business development industries.
Emerging Markets Online provides each customer with customized market intelligence and business development consulting services.  We produce customized business plans, market forecasts and specialized competitive intelligence reports for our clients.
Emerging Markets Online is the publisher of Renewable Diesel & Sustainable Aviation Fuels 2030, Vol 2.(249 pages, September 2021), focused on low-carbon feedstock availability, technology pathways for low carbon renewable diesel and sustainable aviation production.

For more information, or an initial consultation, please contact us with a message of interest to info@emerging-markets.com or call +1 713 429 4905 (Houston).

About Emerging Markets' CEO and Author, Renewable Diesel & SAF 2030

Wil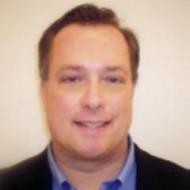 l Thurmond is the CEO of Emerging Markets Online and has been consulting utilities, oil and gas companies, and biofuels organizations for 25+ yrs. He has published several studies on biofuels (Biodiesel 2020, in 2008), (Algae 2020, in 2012), (Drop-In Fuels 2020, in 2014), (Renewable Diesel 2030, in 2018), (Renewable DIesel & Sustainable Aviation Fuels 2030, in 2021).Mr. Thurmond is also a regular contributor to Biofuels Digest, Biofuels International, DigestConnect, and Renewable Energy World.
 Mr Thurmond is the lead consultant for Emerging Markets Online's consulting, market research, competitive intelligence, and forecasting activities for feedstocks, markets, and technologies..
Mr Thurmond formerly served as the Chairman of Greater Houston's Biofuels Task Force, as an entrepreneur/mentor in residence at start-up incubator Houston Technology Center, and served as Chairman of R&D at Americas Biofuels Council.
You can reach Mr. Thurmond via Emerging Markets Online www.emerging-markets.com, email willthurmond@emerging-markets.com, or tel 713 429 4905 (Houston).